The Flying Machine (part 2)
£40.00
This set contain Ahmed el Ahmed along with 2 eunuch guards and his evil djinni, along with the evil thief and his flying carpet. From the book of the same name, these are unpainted castings in white metal
Product Description
The Flying Machine Part 2
This set contain the second half of characters from the book 'The Flying Machine' – Ahmed el Ahmed along with 2 eunuch guards and his evil djinni, along with the evil thief and his flying carpet.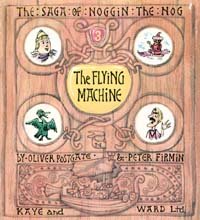 Please Note:
We supply all Noggin the Nog gaming figures unpainted.
The models may contain small parts and also may require assembly.
White metal miniatures are not toys and may contain lead.