The Game
£50.00
Product Description
The Game
Noggin the Nog 'The Game' – this set consists of Noggin playing Hnefetafl with Nogbad along with Thor Nogson, 5 trolls and, of course, a plate of honey sandwiches. Based on the book of the same name. Poor Thor Nogson!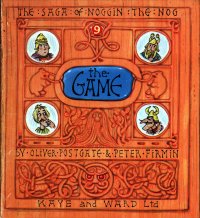 Please Note:
All Noggin the Nog gaming figures are supplied unpainted.
The models may contain small parts and also may require assembly.
White metal miniatures are not toys and do contain lead.